The Pixel 6 and the Pixel 6 Pro are coming soon. If you want to know more about what they will be like then keep reading!
A leaked render of Google Pixel 6 and Pixel 6 Pro shows a shocking new design. Google always plays it safe with the Pixel line and is notorious for doing so for the past two generations. But this year, it appears things are coming up quite differently. A new leak purportedly shows renders that depict the upcoming Pixel models. That's right; models because the Android world will not get only one smartphone as it was last year but two: a Pixel 6 and a Pixel 6 Pro.
The internet went abuzz when the leaked renders of what is believed to be the new design direction from the search engine giant for its forthcoming Pixel 6 Android-powered smartphones.
According to the images shared online, it seems the Android world will soon be welcoming something that looks much like two-toned rear panels. This was what the previous 3 generations of Pixel smartphones had and a redesigned and relatively prominent camera bump at the back.
Take a look at: Latest Android 12 UI Leak Showcases Changes to Widgets and Notifications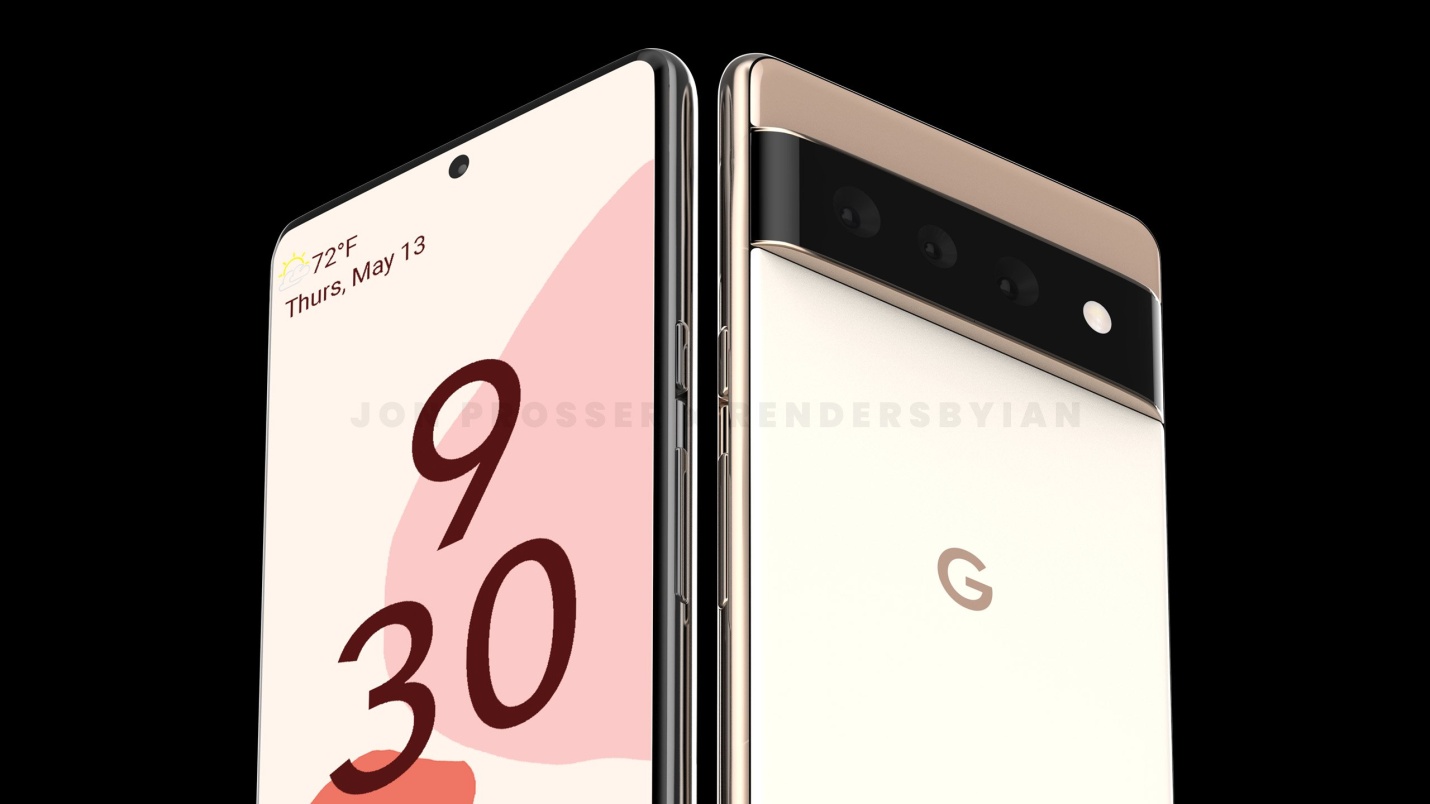 One of the Pixels is a regular smartphone with only 2 cameras in that unique and huge island on the back. No one will really be surprised if one of those cameras is a typical wide sensor while the other is ultra-wide.
On the other hand, the 'Pro' model appears to be Google's way of bringing back larger-sized smartphones, just like it was seen in the Pixel XL variants. It is much bigger than regular smartphones and even has a third sensor: hopefully, it could be a telephoto. The selfie camera rests in a punch-hole cutout and is centered like Samsung smartphones while the bezels are practically non-existent.
But by the look of these renders, it seems it will not be a periscope-type thing. So, do not expect anything more than 3x optical magnification.
However, it is hoped that Google will put in more work by updating the sensors it uses, which seem to be out of date or not in tune with these times.
But cameras aside, if one is to believe that this leak is accurate – and a second source has even confirmed that these renders are very accurate – the colors shown are not, Google seems to have woken up from its slumber and more than ready to step up its game in the Android universe.
In other words, Google seems to have jettisoned its bland design, just one more time, at least for its much higher-end devices.
Take note that the renders were not leaked by Google but were created by a third party, which is based on the real-life images of smartphones.
Take a look at: 6 Dope Things You Can't Do With Android 11 But Can With 12
Conclusion: We have seen the future of smartphones, and it's something to be excited about.
It is always exciting when we get to see a new design of an upcoming device. Regardless of whether you are looking forward to the release or not, this blog post was full of information that may interest you about what's coming in terms of smartphones from Google!
What do you think about these renders? Let us know in the comments below!