With the Huawei P50 series, Huawei continues to provide the ultimate camera performance and aesthetics in its flagship lineup. Moreover, it will set a new standard for mobile camera performance.
Huawei P50 Series: World's largest Camera Phones
There's been a lot of rumours and news already regarding the Huawei P50 phone which is said to be released between this month and next. The phone was originally to launch in March, but was not, due to OS-related delays, and subsequently due to supply chain issues.
The P50 series is said to launch with Sony's 1-inch IMX 800 sensor. From the images shared by DigitalChatStation on his Weibo account, the phone rumoured to measure at 6.3-inches will have a huge camera behind, made of 2 large circles hosting 4 camera sensors in total. This definitely makes it the largest camera on a phone yet.
Also Read: The Biggest Phone In The World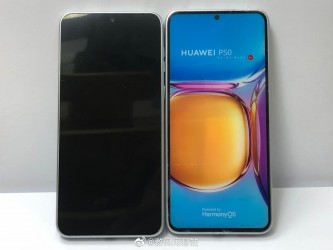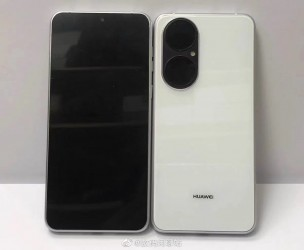 Source: DigitalChatStation
The remaining modules should fit an ultrawide and telephoto lens as well as a 3D ToF cam.
Technology Yu leaks what appears to be a much clearer view/photo of the Huawei P50. The photo also suggests a likely switch by Huawei from Android to Harmony OS.
Also Read: Live Renders Showing Pixel 6 and Pixel 6 Pro Leak, Exposing New Design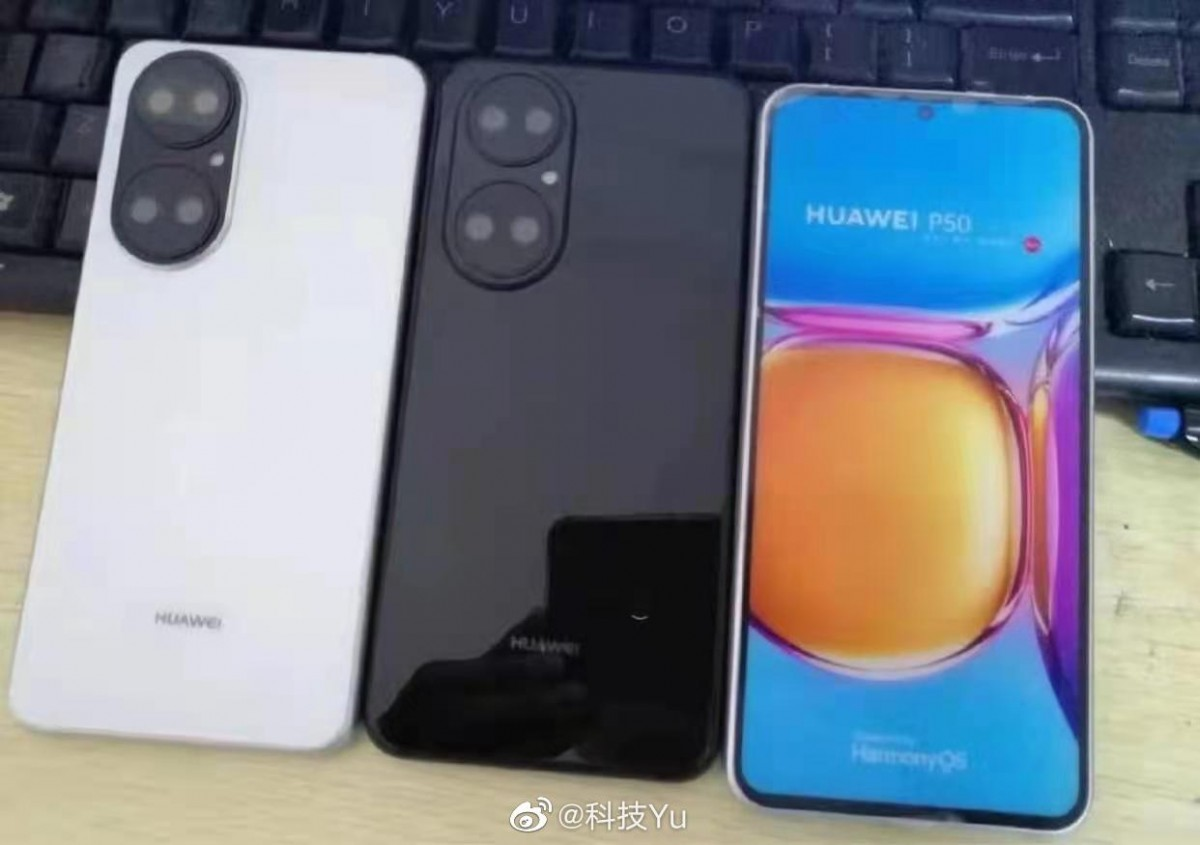 Source: Blogger Technology Yu
Huawei P50 Series: Design & Display
Further, on design and display, the phones look like they will have a glass back and a metal frame with P50 Pro having a curvier frame and smaller bezels plus a 6.6-inch curved screen, while the standard Huawei P50 has a 6.3-inch flat display, with both phones having an on-screen fingerprint scanner.
There are also rumours that the Huawei P50 won't have access to Google apps and services, well unless things are different now between the company and the US.
Read Also: Android Smartphones Average Nearly 100GB in Internal Storage
P50 series Launch Date:
As stated earlier, the Huawei P50 series (P50, P50 Pro, and P50 Pro+) should launch between May – June, 2021 in white, black, blue, and beige colors. The price is unknown at the moment but might be similar to P40 at launch – £699 / AU$1,099 (around $900), The Huawei P40 Pro – £899 / AU$1,599 (around $1,100) and the P40 Pro Plus – £1,299 (roughly $1,570 / AU$2,500).
Bottom Line:
The Huawei P50 is set to be the best phone and with a whopping 3D ToF camera and telephoto lens, it's sure to have no competition. Additionally, the design of the P50 series has also been changed significantly. In the future, all models will have centered punch-hole screens as standard. Standard versions have straight screens, while Pro and Pro+ have curved screens.
Based on the current known information, Huawei will offer three different models of the P50 series: P50, P50 Pro, and P50 Pro+. All three models feature a dual-ring camera module. Honestly, this design makes them more easily recognizable.
Join our newsletter to get the latest updates on this upcoming device.