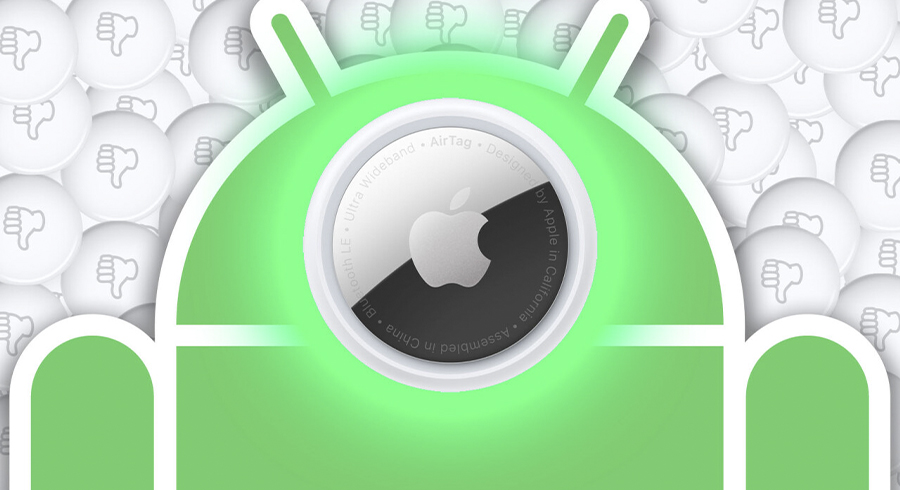 Android users have no protection from AirTag stalking
Apple's AirTags are excellent at helping people retrieve lost objects, but when used improperly, that same ability also makes them a disturbingly powerful stalking tool.
Furthermore, even though the business has put in place a variety of measures to warn iOS users about malicious AirTags use, Android users are still at risk unless they download and routinely utilize Apple's Tracker Detect software.
Google may currently be developing a native defense against stalking by AirTags and other tracking gadgets. According to 9to5Google, the Google Play Services version 22.12.13 has code that refers to "Unfamiliar device warnings" and "Unfamiliar Tag Detected Notification."
AirTags are not intrinsically awful, nor is their hardware noticeably better than that of competing products. The issue, though, is that AirTags have standardized and promoted trackers in a way we've never seen before. This reality is made more concerning by Apple's enormous Find My network.
Apple users automatically receive repeated messages alerting them to nearby AirTags, greatly reducing the possibility of long-term stalking. However, Android has not yet included such a feature, making the vast majority of smartphone users susceptible unless they take intentional measures to search for monitoring devices.
Tracker Detect will enable you to play an AirTag sound so that you can more quickly locate the actual tracker if it detects an AirTag that has been following you for at least 10 minutes.
You can decide how to proceed if you do discover the AirTag. Tap and hold your NFC-compatible Android device to the white side of the AirTag to get more information on how to return it if the tag is accidentally with you and not being used to follow you.
On the other hand, if the AirTag is being used to monitor you, you may view the serial number by pressing it with your phone. This feature could be helpful if you're thinking about contacting law authorities and need ID verification of who might be stalking you. The serial number can also be located within the AirTag by removing the back cover and looking inside.
Removing or Destroying
The only way AirTags can be used to learn about you is if you take them with you as they only report proximity to the owner. Someone seeking to keep an eye on you won't learn anything from an AirTag in your house, workplace, or classroom.
Because the AirTag must be in your clothing, wallet, pocketbook, another item you're carrying, or in a vehicle you use exclusively or at least frequently.
Be aware that removing the battery will alert the owner that the AirTag has been turned off.
Unfortunately, Tracker Detect does not have some of the functions that come standard on the iPhone, most notably background scans that are automatic. If you're frequently concerned about being monitored, having to manually scan for AirTags every time on Tracker Detect can be a hassle.
Apple may decide to add more functionality to the Android app in upcoming releases, but in the meanwhile, Tracker Detect can offer some solace if AirTag is tracking you.
Despite privacy concerns, if you're thinking about buying an Apple monitoring device, find out more about AirTags, look at some of the best AirTag accessories available, and read about how AirTags stack up against its main rivals.
Conclusion
Apple has stated that tags would utilize louder tones in the future to make them simpler to locate. iOS users can submit an unwelcome tracking alert to have the suspect AirTag play tones.
Google may soon provide Android phones a similar Bluetooth tracker detection feature.
Google apparently began developing the Play services feature in mid-March, which should enable widespread distribution on contemporary Android handsets.