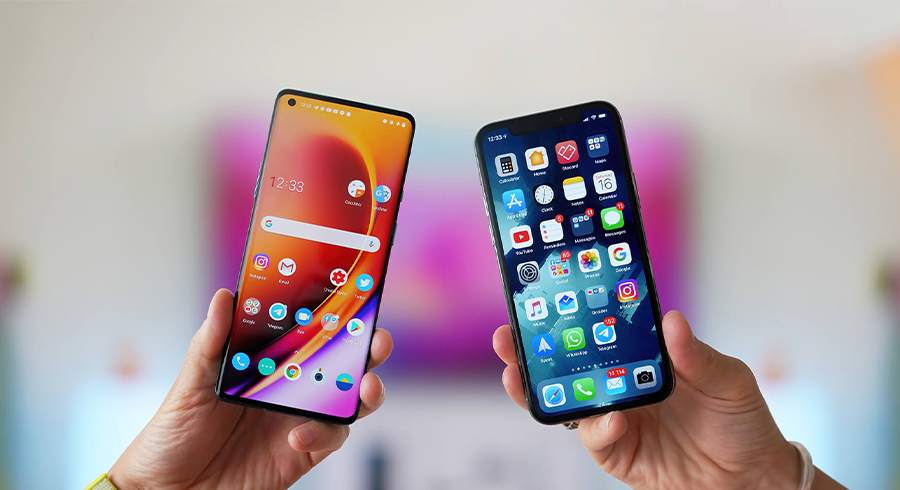 Android vs iPhone: The Ultimate Guide to Android Tips and Tricks That iOS Can't Match
We frequently witness neighbors bragging about their iPhones, which they likely paid for with the equivalent of two or perhaps more Android phones. If one doesn't trouble themselves with purchasing an iPhone at the expense of their vast savings, or occasionally their regular salary, they can lavishly invest in their own personality in addition to a decent phone with a beautiful appearance.
I'm being a little snarky, though, to tell those people that owning an Android phone is wonderful. Do you understand the reason? I know this since I've used both of these operating systems myself: And much to my surprise, I've discovered some basic functions that you may take advantage of if you own an Android phone rather than an iPhone.
Create Multiple Users Accounts
For users who share their smartphones with other family members or friends, Multiple Users and Guest Mode are a godsend. For Android devices, it was introduced with Android 5.0, in contrast to Apple, which has consistently ignored this function.
You can utilize the feature to safeguard your privacy when your kids or friends use your phone. After signing in with a separate user or guest account, you can hand the device over. Each user can have their own unique apps, data, and passwords.
Bluetooth
When a song is played in a group setting that you instantly want on your personal device. What would you do if your Wi-Fi was down or not available, as an example? Because it is only for iOS users, you know, iPhone's Airdrop won't support you here. You only wished you were an android user so you could have received it instantly.
Micro-USB cable
Several people think that by introducing the Lightning connector, Apple deceived the i-community. They are correct. Only the newest iPhone and iPad models are compatible with the charging cable. All you need for charging an Android phone is a micro USB wire.
Dual-Sim Card
Frequent travelers frequently use their data plans to connect internationally, but Apple doesn't make dual-SIM devices. This feature is available on a lot of Android phones, allowing one phone to be on two distinct plans. With the new dialer software, anyone with an Android 5.1 device may swap between SIM cards and alter the interface's color to show which card is in use.
Battery
Simply ask an Android user how much stress this truth relieves them of about their phone's battery, and they will tell you how much. An android smartphone's battery performs far better than the iPhone's. You could go out for the day with only 50% of your Android phone's charge, but 100% of your iPhone won't actually be enough, especially if you have an older model.
Also, carry a battery bank with you if you want to use your iPhone to snap images all day long to avoid running into problems. Don't inquire about your friend's Android device because their issue has already been resolved.
Split-Screen
While iOS 14 and the iPhone allow for the simultaneous use of multiple apps, iPadOS does not. But, split-screen apps have been available to Android users since the 2016 release of Android 7.0 Nougat.
Whether you need to reference data in a document while writing an email or search up a contact's phone number to communicate to someone on Facebook Messenger, using two applications can be useful. Although it's unclear why Apple hasn't done so yet, the size of the app windows on the iPhone's display compared to the larger iPad display may be a factor.
Opening the multitasking view and tapping on the app's icon at the top of the multitasking card is the simplest way to activate split-screen mode. After selecting Split screen from the list of options, you should choose the second program you wish to have open at simultaneously.
By pulling the tiny handle that separates the two programs, you may change the size of each one, increasing or decreasing how much room it occupies.