Motorola recently launched its mid-range Motorola G60 and Motorola G40 fusion smartphones in India. The Moto G60 comes with a massive 108MP high-resolution camera, making it the first G series phone to get that. On the other hand, the Motorola G40 features a 64MP, with two other extra camera sensors and the selfie camera being the same as that of G60; a 2MP depth sensor and an 8MP sensor able to shoot both macro and ultra-wide photos. The selfie camera comes in a 32MP, with the shooter placed upfront within a centered punch hole. You'll be able to shoot videos in 4K at up to 120fps or 1080p at up to 240fps.
Also Read: Best Camera Apps For Android, How To Choose The Perfect Camera App
Away from the camera, both phones come with a 6,000mAh battery, Android 11, 6.8-inch 120Hz IPS LCD displays, and the Qualcomm Snapdragon 732G Processor, an Octa-core CPU.
Memory
The Moto G60 comes with 6GB RAM and 128GB internal storage, expandable to 1TB using a microSD card. The G40 Fusion on the other hand features two variants; 4GB RAM + 64GB storage capacity, and 6GB RAM + 128GB storage.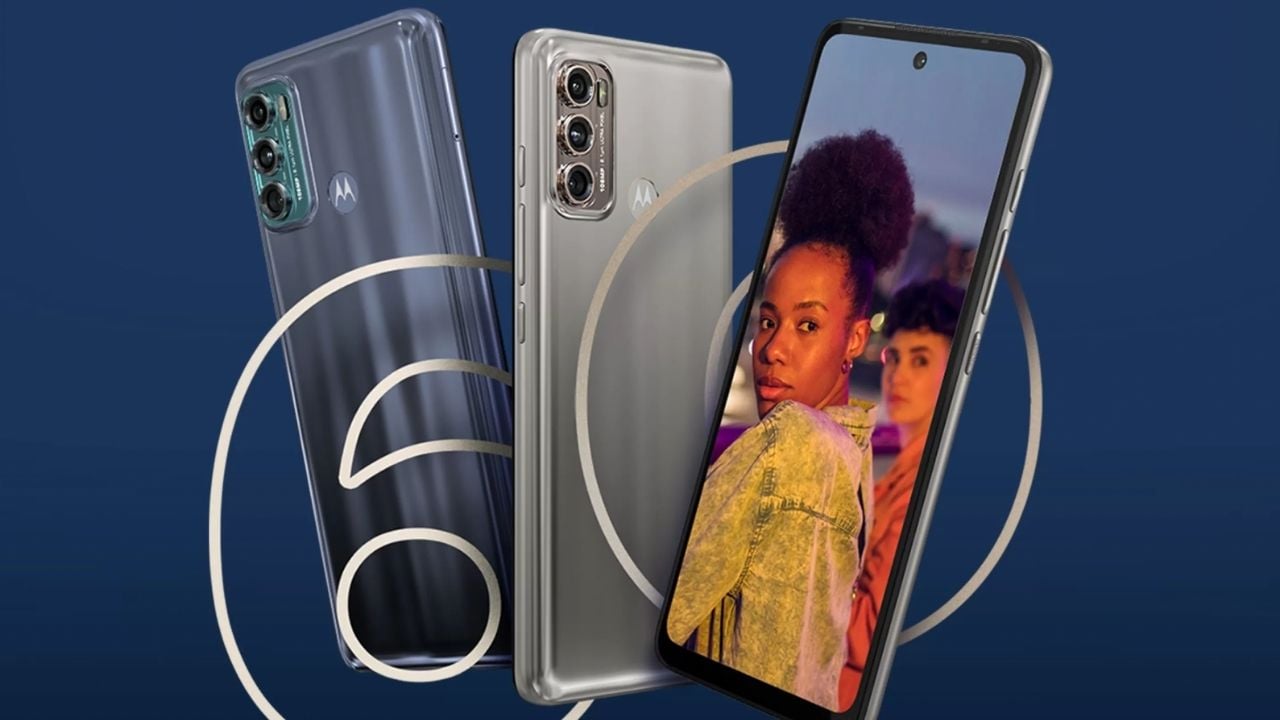 Motorola G60 and G40 Price
The G60 is available in India (and Mexico) on Flipkart for Rs 17,999 (~$240, £170, AU$310).
The G40 is set to go on sale from May 1, 2021 on Flipkart with a starting price of Rs 13,999 (~187, £135, AU$240).
Display/Other Features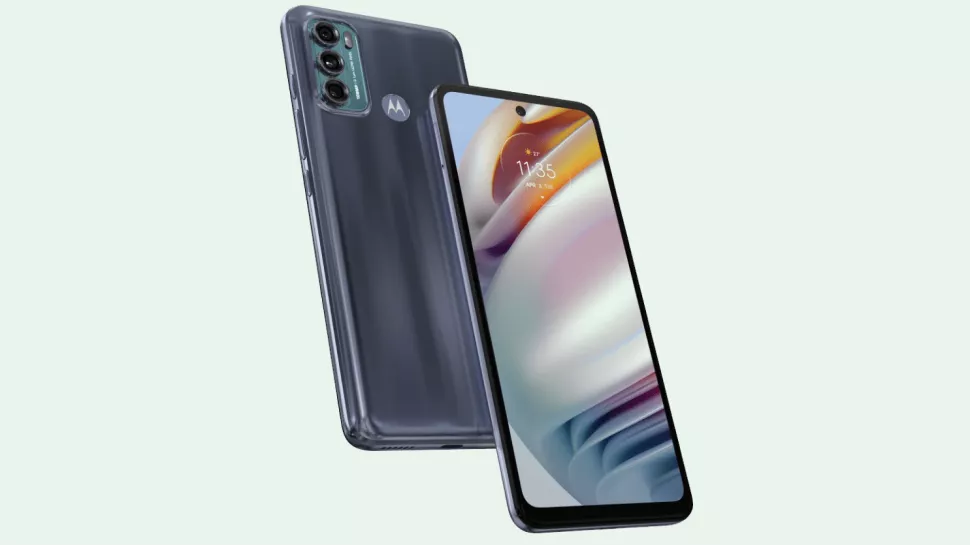 Photo source: Motorola
The phones feature a dedicated Google Assistant button on the side and a physical fingerprint sensor on the back panel. The sensors include an accelerometer, gyroscope, proximity sensor, ambient light sensor, and sensor hub. We can't say for sure, but Motorola claims that the G60 is water-resistant but what we know is that the phone is made of plastic and does not have any IP rating. The phone also has a high refresh rate.
The phones enable easy access by allowing for quick gestures like turning the flashlight on by chopping twice, opening the camera by twisting your wrist and taking a screenshot with a single tap.
Also Read: Latest Android 12 UI Leak Showcases Changes to Widgets and Notifications
More on the features, the G60 has a dual-SIM (Nano) slot, 6.8-inch full-HD+ display, Bluetooth 5.0, 3.5mm audio jack, Wi-Fi 802.11 ac, USB Type-C port, NFC, and more.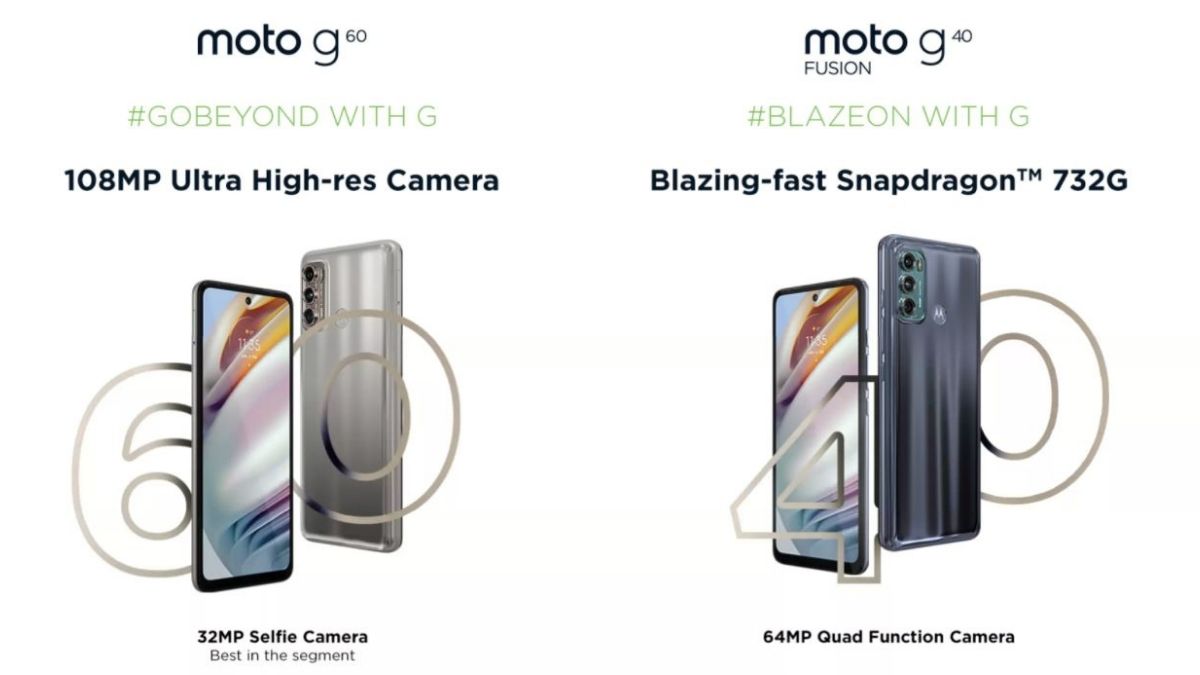 For the Motorola G40, we also see a dual-SIM (Nano) slot, 6.8-inch full-HD+ display, Bluetooth 5.0, 3.5mm audio jack, Wi-Fi 802.11 ac, USB Type-C port, NFC, and more.
Bottom Line:
Motorola G40 and G60 are the new budget handsets of Motorola Company. Motorola is one of the leading brands in the Indian mobile market.
The new Motorola G40 and G60 handsets will most likely fall in the mid-range category, with specs that match up to most of its competition. We're excited to see what else the company has in store for us!
We're expecting the phones to reach more markets soon as they are yet to be available in markets like the UK, US, Australia.