WhatsApp In-App Support Available for Android Beta Users. This means that any Android beta tester can now contact WhatsApp through the app to report bugs, request software updates, or ask questions. If you're an Android beta user, this option is available to you.
According to a WABetaInfo report, WhatsApp has rolled out WhatsApp In-App support for very selected Android beta testers in the 'WhatsApp for Android beta version 2.21.7.3.'
Before now, the website had published a report that the leading instant messaging platform was testing the unique feature for iOS and Android platforms. This was reported as 'Support Chat Threads.'
The remarkable feature will allow users that chat with messaging platforms to report any bugs that are affecting the seamless flow of messages. However, note that this is a test feature that is only available to specific beta users of WhatsApp.
How To Access WhatsApp In-App support feature:
You can access this feature by firing up your WhatsApp application and navigating to WhatsApp Settings > Help > Contact Us.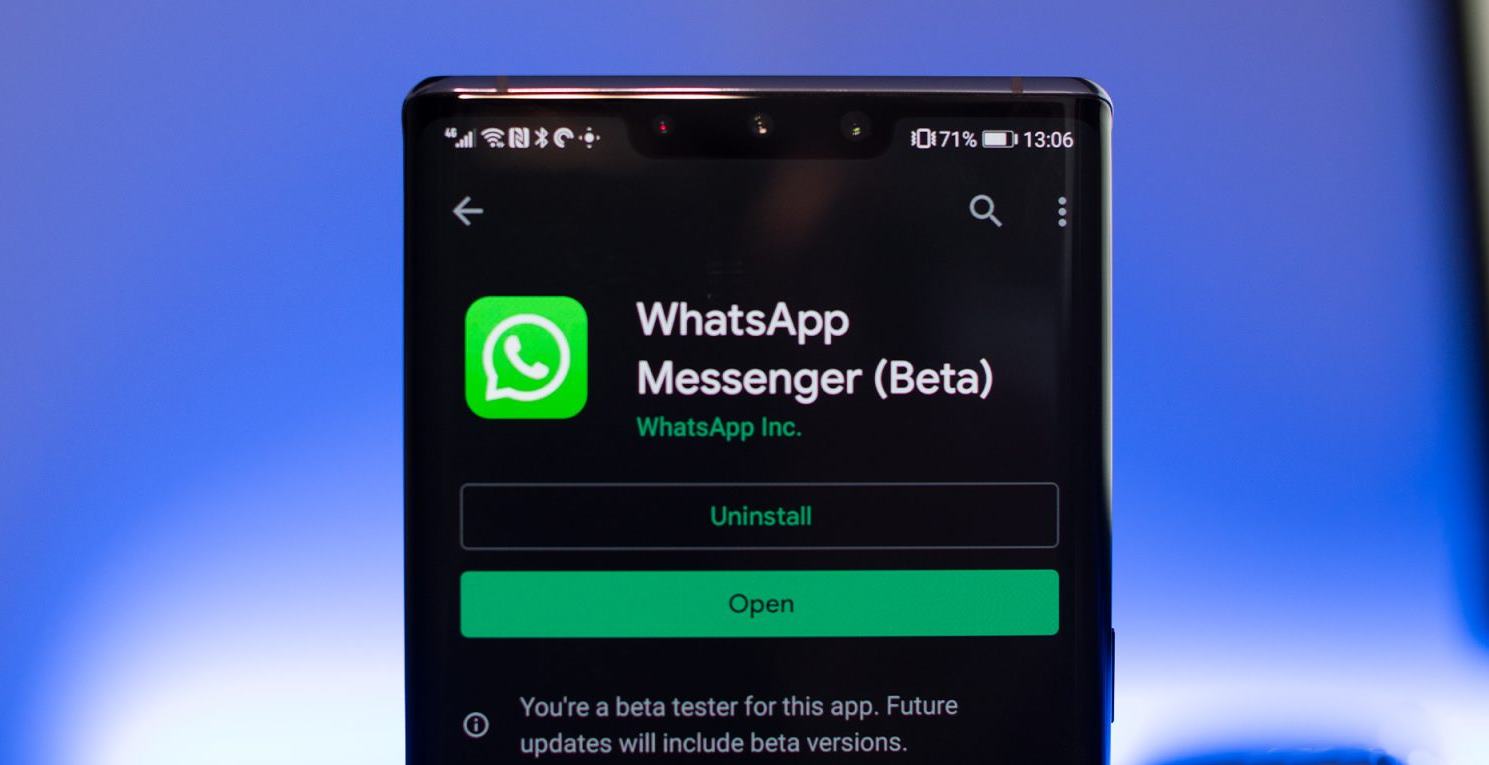 What is WhatsApp In-App Support?
To know more about this feature, you need to know what WhatsApp In-App support is. WhatsApp In-App Support lets users of the top messaging platform owned by Facebook report directly to WhatsApp support if they encounter any bugs.
Users can also chat with WhatsApp support in case they have issues that must be addressed as soon as possible.
All you have to do is enter or type in a query within the 'Contact Us' chatbox. Users have the option of including – or not including – device information. If you prefer to add device information, you will be expected to include technical details such as your device's model number as well as settings.
Take A Look At: Have You Agreed to Facebook's New Terms of Service for WhatsApp?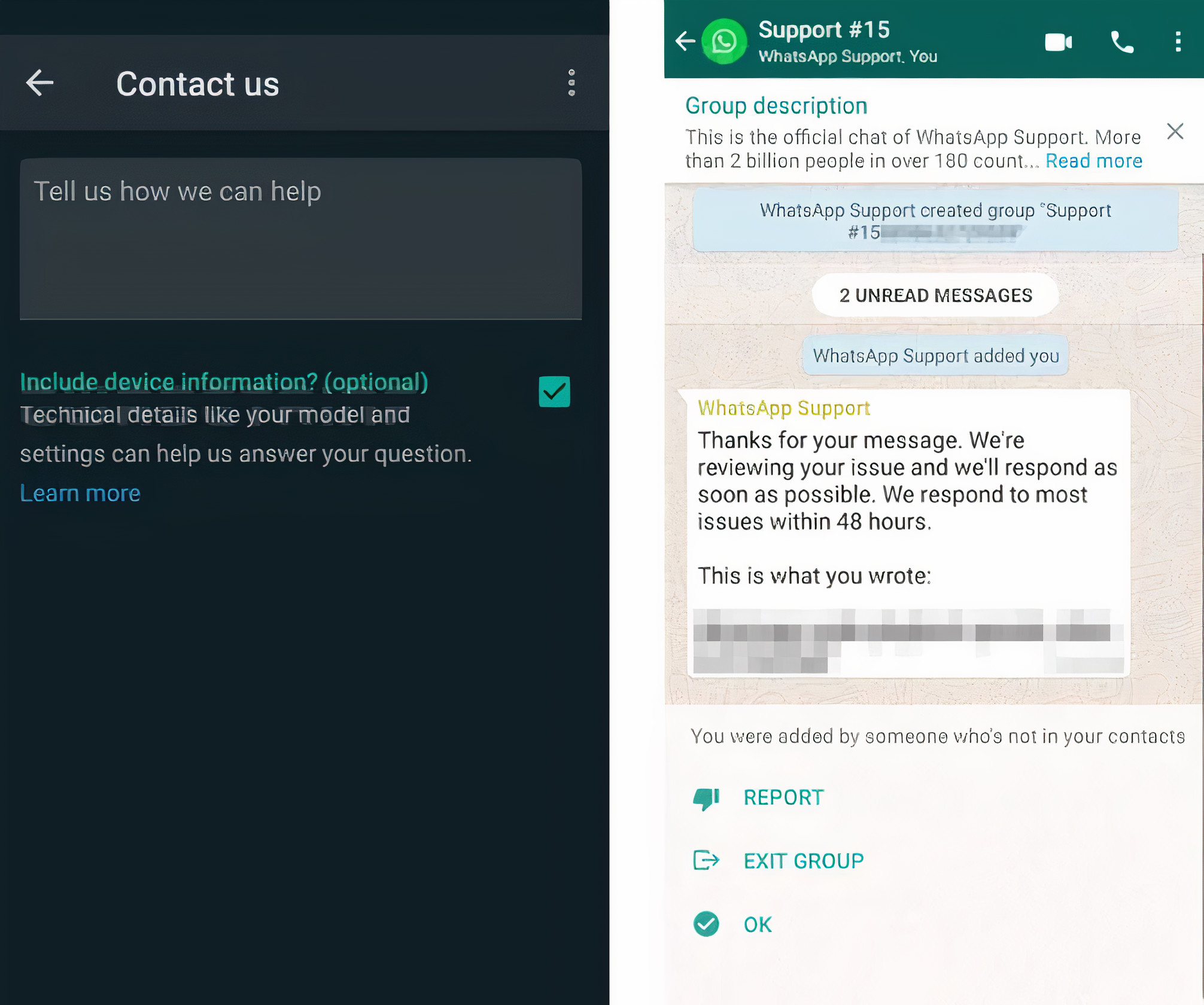 WhatsApp Group Support
Although WeBetaInfo previously reported that the top messaging platform, WhatsApp, will respond speedily and actively to queries in a brand-new chat box, the platform's latest report suggests that these queries will be responded to inside a group chat instead. WhatsApp users will have the option of whether to join the group willingly or not.
The previous WeBetaInfo report suggested that as soon as the issues reported by a user are fixed, the WhatsApp support chat will be closed immediately and for good.
According to the group description of the support chat thread, 'this is the official chat of WhatsApp Support. More than two billion people in over 180 count…'
Moreover, a message posted in the group by WhatsApp Support read 'Thanks for your message. We're reviewing your issue and we'll respond as soon as possible. We respond to most issues within 48 hours.'
Take A Look At: What Is The Difference Between WhatsApp And WhatsApp Mods?
WhatsApp is still facing a lot of heat for its updated privacy policy announced early this year. According to a Reuters report, the Competition Commission of India (CCI), the Indian antitrust watchdog, has ordered an in-depth probe into WhatsApp privacy policy updates. According to CCI, WhatsApp breached several antitrust laws via its policy update.
Bottom Line:
It's interesting to see WhatsApp testing in-app support on Android. New features like this one improve the user experience and give people yet one more reason to stick with WhatsApp.