How To Calculate Any Example with Android Phones? As you know, Android really has a lot of features that can be used for several things. Even for counting various examples, you just need a calculator that is built into your phone. And even in some cases when it comes to more complex calculations.
Anyway, this calculator doesn't have everything and so you can't calculate different types of examples there. Therefore, there are various applications that are usually divided according to the type of examples you want to count.
It depends mainly on what type of example you are counting and according to this, you can also choose an application that can help you with it.
3 Best Apps To Calculate Any Example with Android Phones
There are a lot of calculator apps for Android, but not all of them are worth your time. We've sorted through the best of the best to bring you the cream of the crop. Whether you're looking for a basic calculator or something more advanced, we've got you covered. Check out our list and see for yourself!
Calc
The Calc app offers us really many options and features. It has both basic and advanced calculators and other functions like a meter to centimeter conversion and other conversion and other functions.
In addition, there you can also set different interfaces and also the style of how the calculator will look.
This is one of the best-known and most used calculators because there are really many calculations and possibilities.
Also Read: Android 12 Release Date Leaked – What To Expect
ClevCalc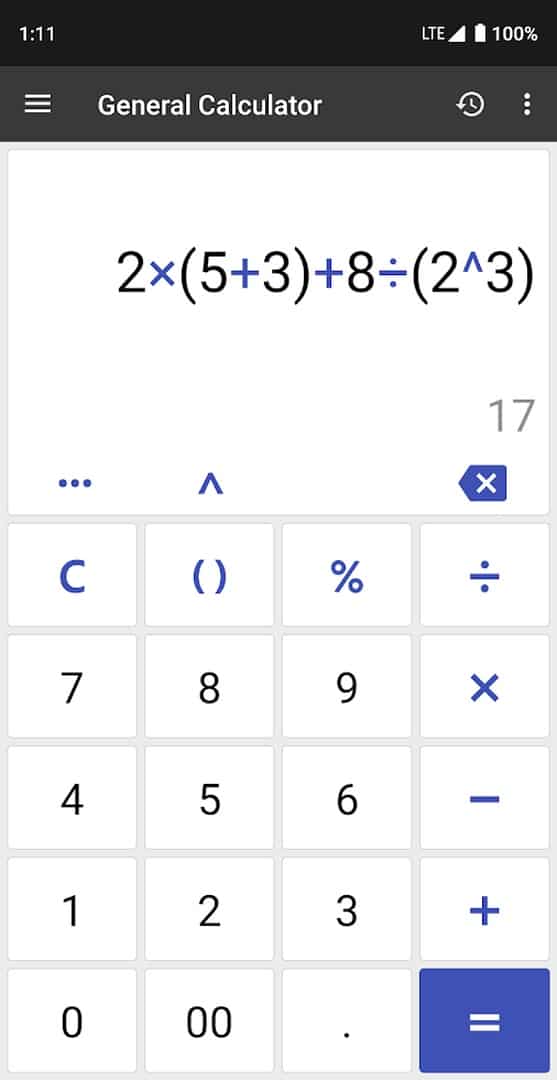 Next up is ClevCalc, a calculator that looks completely ordinary with its interface. It has both a normal and an advanced calculator, but what makes it really unique is the number of options you have there.
You can count almost everything there, for example, the currency and or various percentages and the like. There's a lot of stuff out there.
So it is a calculator that has a lot in it and therefore it is quite good because you do not have to download other calculators because of many types of examples, but this one will offer you most of the possibilities.
Desmos Graphing Calculator

Desmos Graphing Calculator can do the basic stuff like most calculator apps. But there are also a lot of scientific calculator options. It can also do graphs, stats, and more.
Graphs, tables, and stats are customizable so it should work well for most types of academia and the best thing is it is completely free.
Take A Look At: Google Assistant Color Changes Suggest Android 12 Theming Support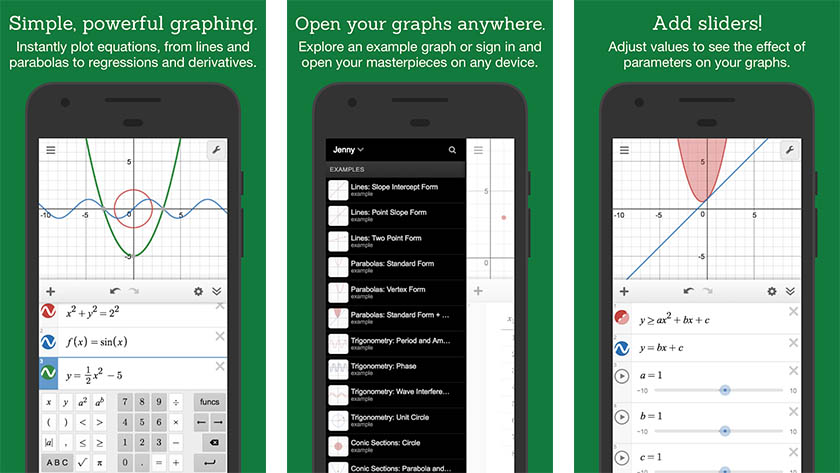 The Best Calculator Apps For Android: Conclusion
There are many great calculator apps for Android, and each has its own strengths and weaknesses. Some are better for basic calculations, while others are more powerful and can handle more complex tasks. Decide which app is right for you, and get started solving equations!
If you are looking for something really specific it is best to go through the market and go through all the possible calculators because each is different and each has different options.
There are so many calculators on the market that you really have a lot to choose from and you can calculate basically anything just with your phone.
Read more:
Please share your thoughts in the comments if you think we missed any of the greatest calculator apps for Android.