You may or may not know that your Android device has Emergency SOS features. And if you do know, you probably do not know how to use them. Emergency SOS features are probably some of the most important features on your device.
Your iPhone, Android Phone, and even your smartwatch have these features in-built in case of an emergency. For this reason, every smartphone user needs to know how they work. While you hope you'll never need them, it's smart to have the knowledge in hand in case you ever find yourself in a state of emergency.
This post focuses on Android users. Read on to learn all about the workings of Emergency SOS features on your Android.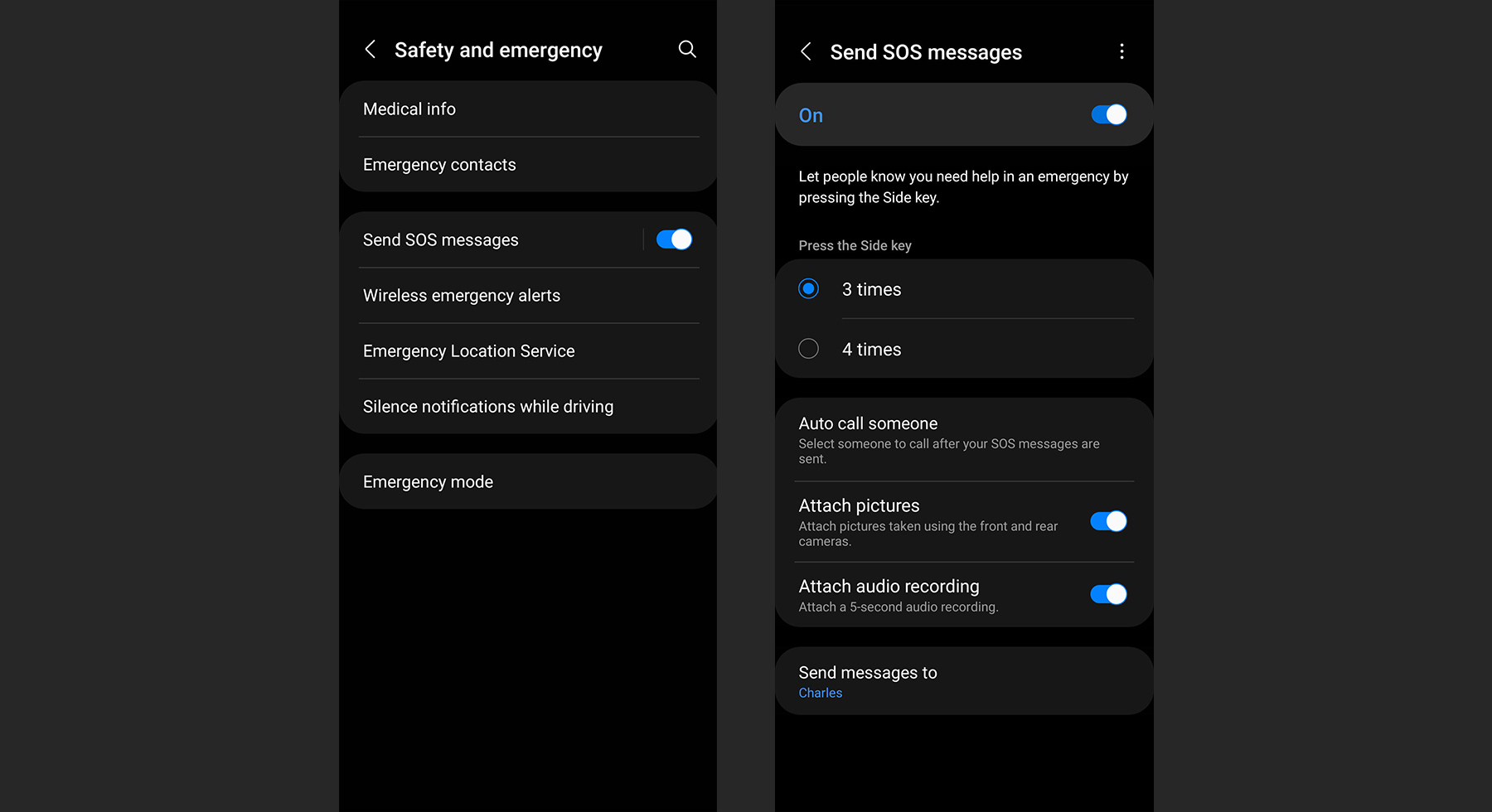 How to Activate Emergency SOS Features on Android
If you're ready to learn all about activating emergency SOS features on your Android to prepare yourself for the worst-case scenario, the good thing is that it is not hard. Although the procedures for activating these features may slightly differ depending on the manufacturer of the phone you use, it is usually a simple process on all devices.
Save an Emergency Contact
First things first, you need to save an emergency contact. Otherwise, there is no point in activating Emergency SOS. Use these steps to save your emergency contacts…
First open the Settings app on your Android
Scroll down until you find Safety and emergency and click on it.
Click on Emergency contact to open it. From here, you can add any contact from your list as your emergency contact. You can add multiple emergency contacts if you so desire.
Enable Emergency SOS Features
Once that's done, the next is to enable Emergency SOS features.
Repeat the previous steps one and two.
Inside the Safety and emergency settings, click on Emergency SOS.
Toggle on Use Emergency SOS.
Other Important Features of Emergency SOS
Information Sharing with Emergency Contacts
This feature of Emergency SOS sends updates about your status to your emergency contacts. It informs them of your location at the moment, and your phone battery status, including when you begin and end a phone call to any of your selected contacts. But to use this feature, you need to grant Google Maps permission to see your location at any time.
Just like before, go to Settings on your Android, open Safety and emergency, and click on Emergency SOS
On the Emergency SOS page, click on Share info with emergency contacts and then, click on Next.
If you haven't added an emergency contact yet or want to add more, click on Add contact to do so. Then, click on Next to continue.
Select the information you want to share by toggling on any of the switches or hit Skip if you only want to share your location.
Click on Next and set location permission for Google Maps. Select Allow all the time. This will take you back to the Emergency SOS menu.
Now, toggle on Share info with emergency contacts.
Call Emergency Services during a Car Crash
You can set Emergency SOS to detect a car crash and call emergency services, providing them with your location.
Go to the Safety and emergency section and click on Car crash detection to open its settings.
Toggle on Car crash detection.
For Emergency SOS to monitor your physical activity and location, click on Allow Personal Safety.
Finally, set Location Access. Choose Allow all the time.
Record an Emergency on Video
You can set Emergency SOS to record an emergency when it is triggered. It can record a video up to 45 minutes long with the front and rear cameras of your phone. Any video recorded will be backed up to your Google Drive. So, make sure there's mobile data or a Wi-Fi connection.
When you go to the Emergency SOS page, click on Record emergency Video.
Toggle on Record emergency Video.
Set permissions to While using the app.
Now, toggle on Auto share. This means that your recordings will automatically share with your emergency contacts.