Your smartphones come with a GPS chip which is good for a number of reasons. You use your phone's GPS location to get weather updates, and directions, and to help people find you if you're lost.
Despite all of these advantages, you might find yourself needing to fake your location on Android at one point or another.
If you're trying to prevent your phone or people from tracking you for reasons best known to you, there's an easy way to spoof your location on your smartphone and trick all location-based apps into thinking you're located somewhere else.
How to Fake Your Location on Android
There are two things you need to have before you can fake your location on your android device. First, you need to have the right app installed on your phone. Second, you need to have the right settings in place.
If you search in the Google play store, you will find different apps that are built to fake locations on android devices. Examples include Fake GPS Go Location Spoofer, Fake GPS Location, Mock GPS, VPNa, and many more.
One app we recommend you to use is the Fake GPS Location app. No root access is needed for this app to run on your phone. But before you can use it, it needs to be set as the "Mock location" provider. To do so, you must activate "Developer options" on your device.
To begin faking your location, download this app from the play store and install it on your android device. Next, allow the app access to your location.
Steps to Turn on Developer Options in Android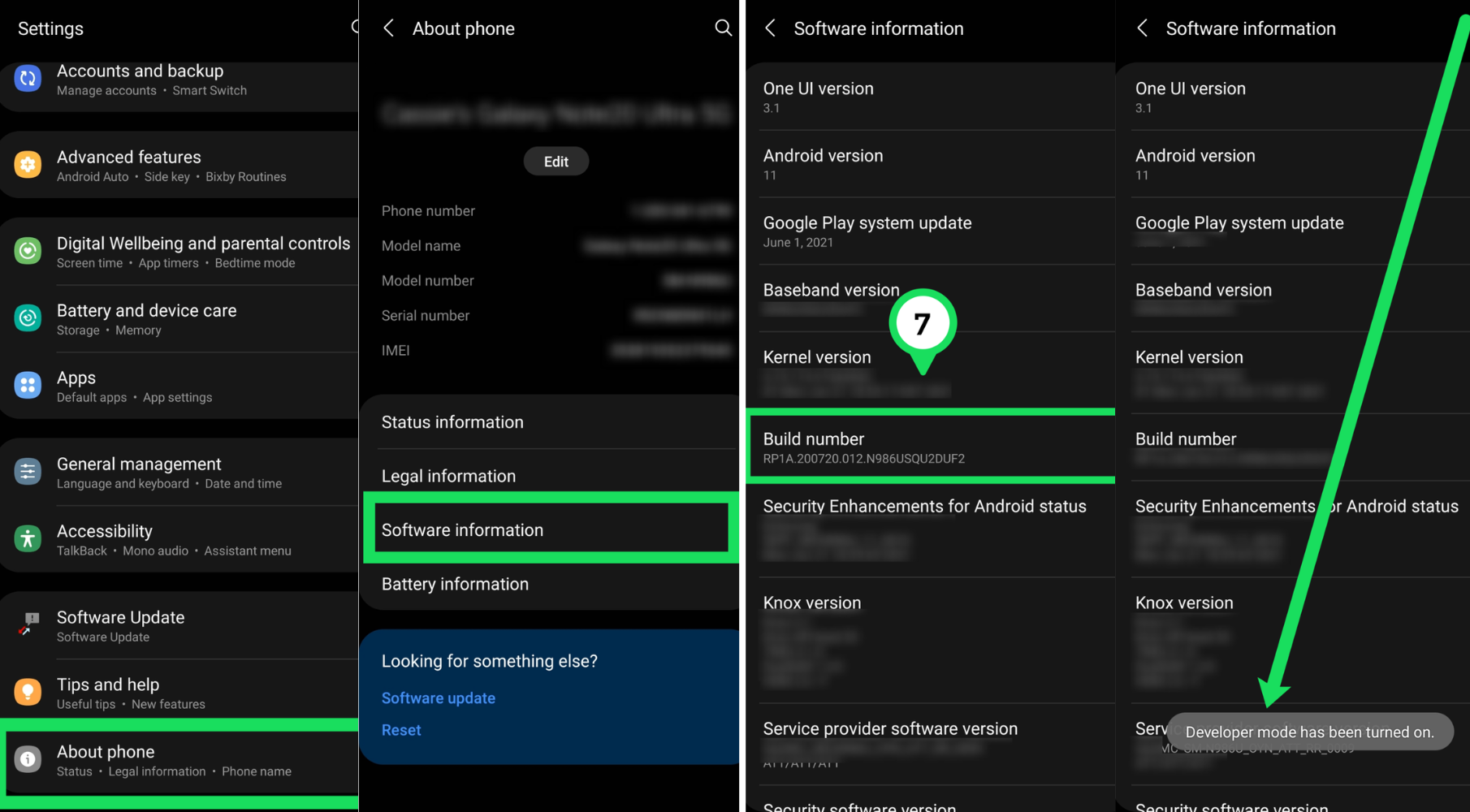 Step 1: To enable developer options on your device, go to the phone settings app, scroll down, find "About phone", and click on it. You should see "Software information". Click on that too.
Step 2: Now, scroll down until you find "Builder number". Click on it 7 times. You should get a message at the bottom of your screen telling you that you are 5 steps away from being a developer.
Step 3: After the seventh click, you should receive a message telling you that developer mode had been turned on. Note that you might be required to input your device unlock code after the seventh click, depending on whether or not your phone has one.
Steps to Activate Mock Location Provider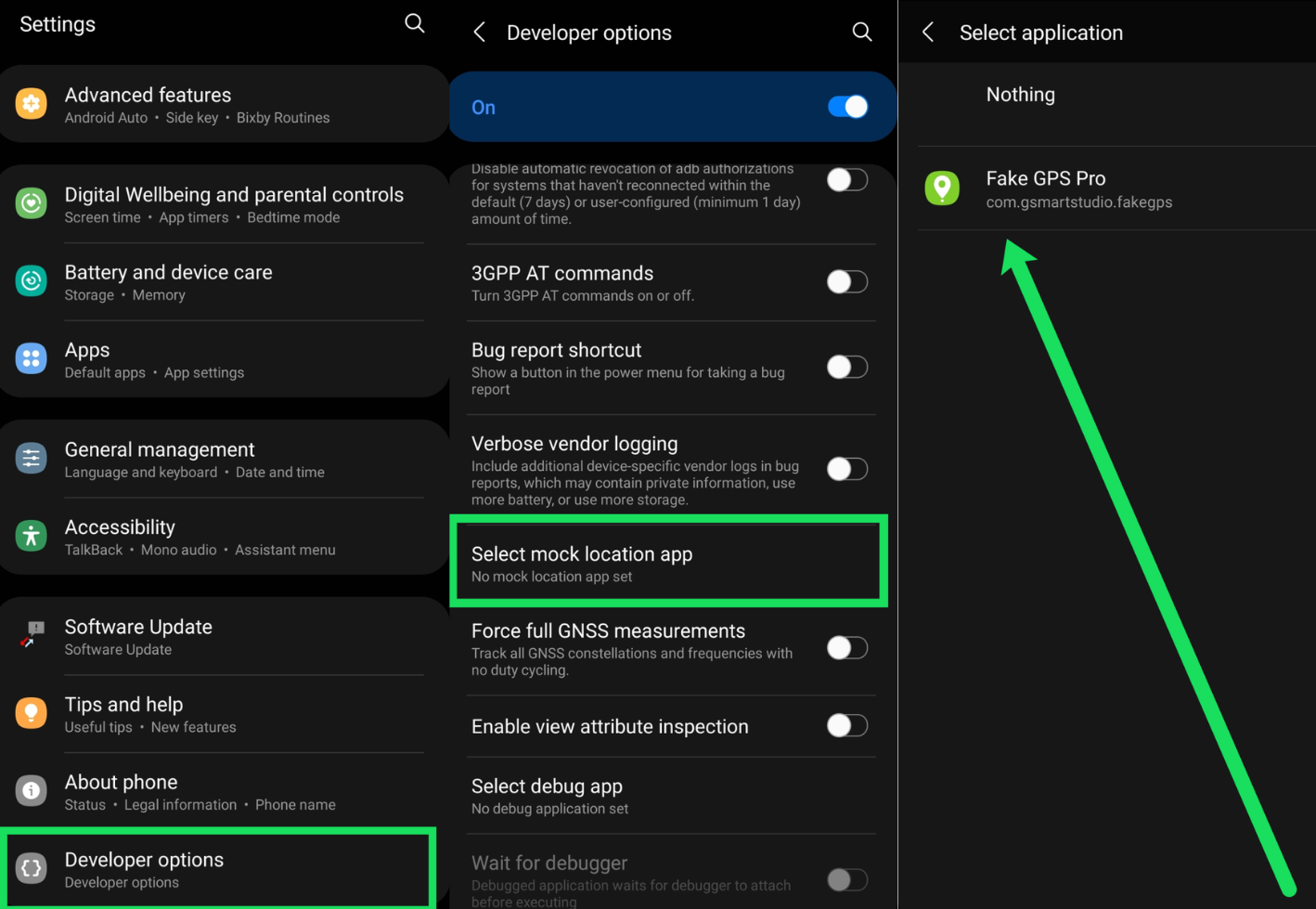 Step 1: After enabling developer options, inside your systems settings app, you should find a new "Developer option" menu usually below "About phone". Go to the new developer options menu and click on "Select mock location app".
Step 2: Select the app you want to use. In this case, it is the Fake GPS Location app.
Steps to Set Your Fake Location on the Fake GPS Location App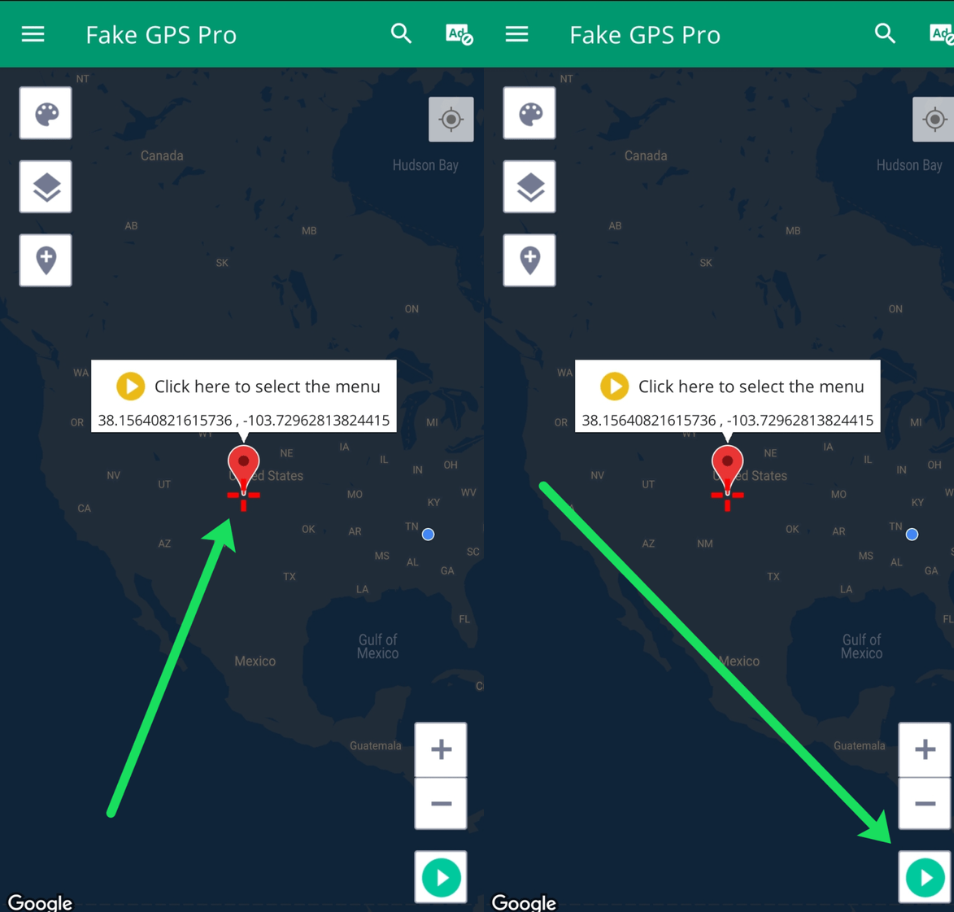 Step 1: Open Fake GPS Location
Step 2: Using your hand, move the slider to the location you'd like. You can zoom in and out using the + and – options so that you can see locations more clearer.
Step 3: When you're done setting your location, click on "Play". Your new location is set.