A new update for Google Gboard on Android 12 is coming with its most awaited feature which is the light themes.
A new APK Insight post released by 9To5Google has made it known that Google is currently working on light themes for Gboard on Pixel smartphones with Android 12. As a matter of fact, some Pixel users have already received these new Gboard themes and are using them.
Gboard 10.6 started rolling out earlier this week and comes with a significant redesign. It will be available for Pixel smartphones with the upcoming Android 12 operating system.
Folks at 9To5 Google have now been able to decompile the latest version of the Gboard application, currently uploaded on the Play Store by Google. There are obviously several lines of code that hint at much lighter themes for Google board.
However, it is worth noting that APK Insight posts by 9to5Google are not a 100 percent guarantee that Google will release these newly discovered features in the future with the application.
Take a look at: 6 Dope Things You Can't Do With Android 11 But Can With 12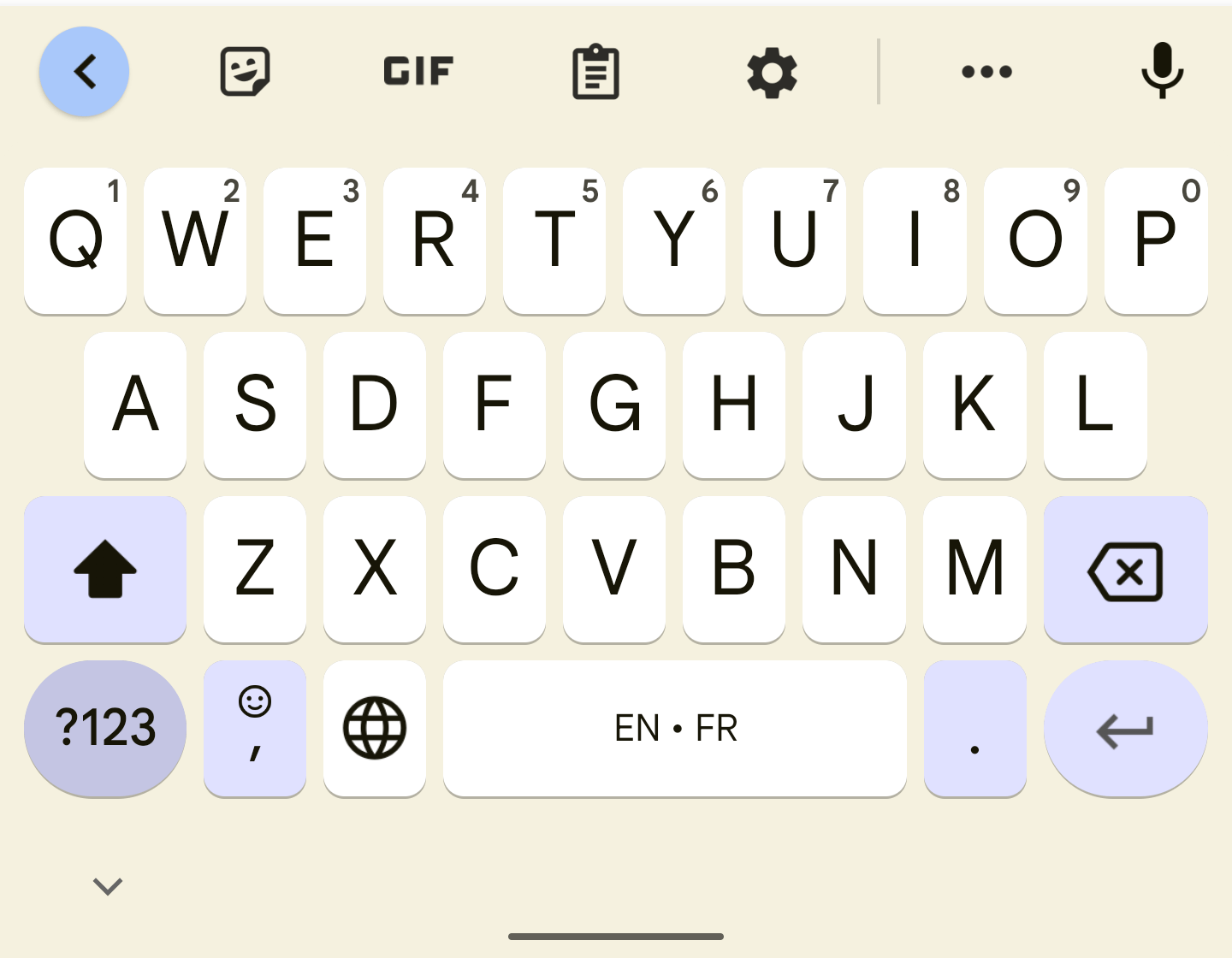 As regards these changes, Google has replaced the Google Sans font with Roboto. This change will be seen with uppercased alphabets. The QWERTY keys, as well as bottom rows, rest on the curved sheet.
The curved sheet easily differentiates the QWERTY keys and bottom rows with a bar of shortcuts, suggestions, and microphone input. However, the top bar is much lighter in color.
You can easily see that the brand-new design of the Gboard can be seen on the "?123" keys. The option to trigger the symbol and numeric keys rests in a pill-shaped key.
You can apply multiple lighter shades for Gboard. And the new Gboard light theme applies to the keys and the background as well.
Mixed reactions are to be expected to these light themes as they are subtle and not so overwhelming. This change appears to be linked to the overhaul that the Android operating system is getting with Android 12.
Taking a look at the screenshots, it can be seen that some Gboard themes accent the? 123, caps lock, emoji/comma, backspace, period, and return keys. The space bar also shares the same accents of the theme color.
Users can easily disable/enable the key borders. The new changes have not really appeared widely for many users and are only currently limited to Google Pixel smartphones. However, it is assumed in many quarters that the Gboard redesign will also go live with Google's official release of Android 12 for other OEM devices.
Moreover, these new light themes for Gboard are still in testing mode. This means there is an excellent chance that the US-based search engine giant might drop the features if they are not really up to standards.
Take a look at: Latest Android 12 UI Leak Showcases Changes to Widgets and Notifications
Bottom Line: With a newer, sleeker interface and more features to come in the future, Google Gboard is your new best friend when it comes to texting. Overall, we're excited about these changes and hope you are too!
It's good to see Google continuing to pay attention to making its products more inclusive and accessible for all users around the world. Let us know what you think of the latest Gboard updates by leaving a comment below.