"You're About to share this article without reading it"
In a bid to tackle the misinformation spread on Facebook, the leading social media platform is trying out a new option where it'll prompt users to read articles before sharing them with others. According to the company, this option will enable "informed sharing of news articles."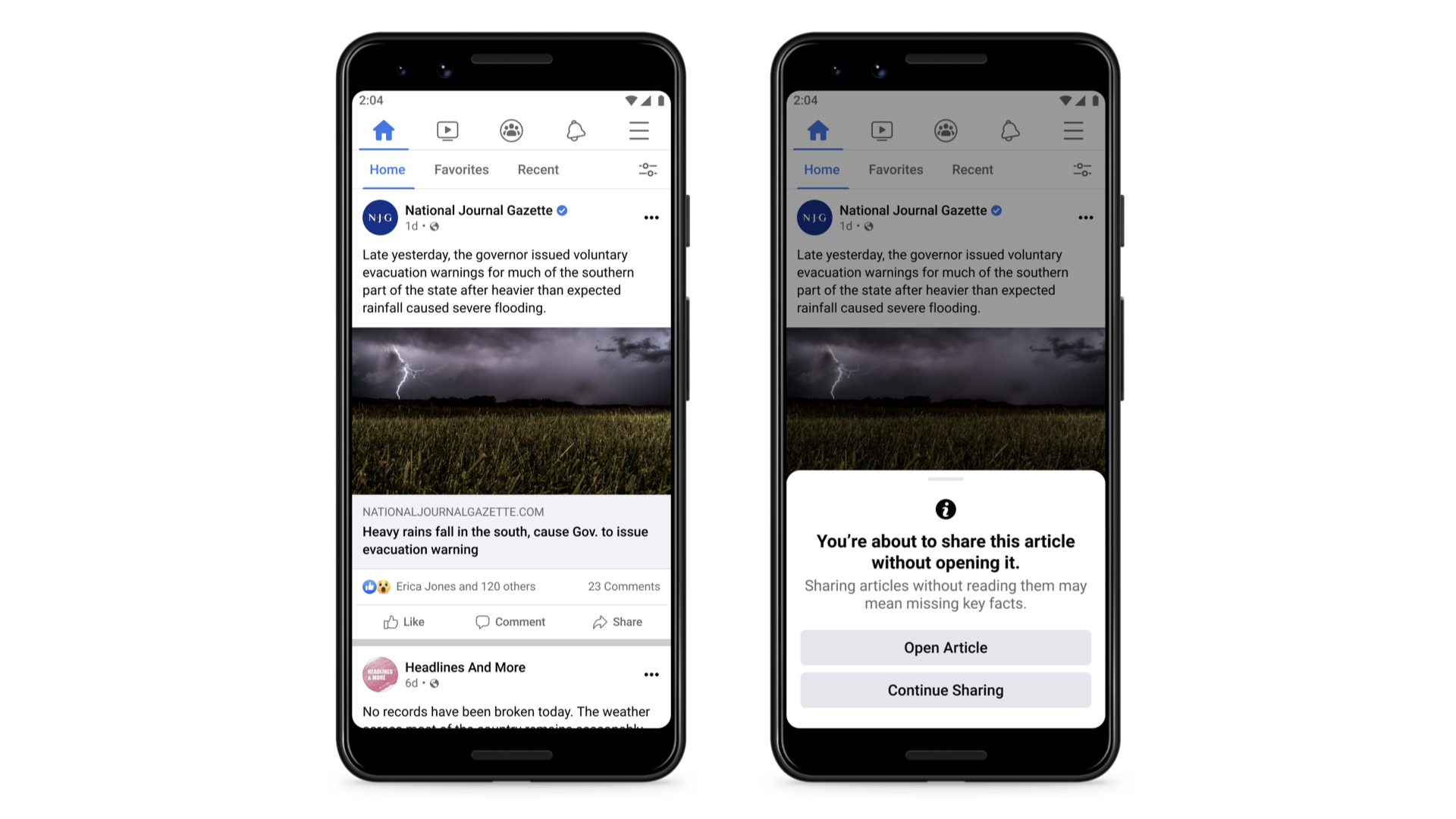 This was made known by Facebook in a tweet "Starting today, we're testing a way to promote more informed sharing of news articles. If you go to share a news article link you haven't opened, we'll show a prompt encouraging you to open it and read it, before sharing it with others."
Also Read: Google Acknowledges Recent Android App Crashes, Suggests a Fix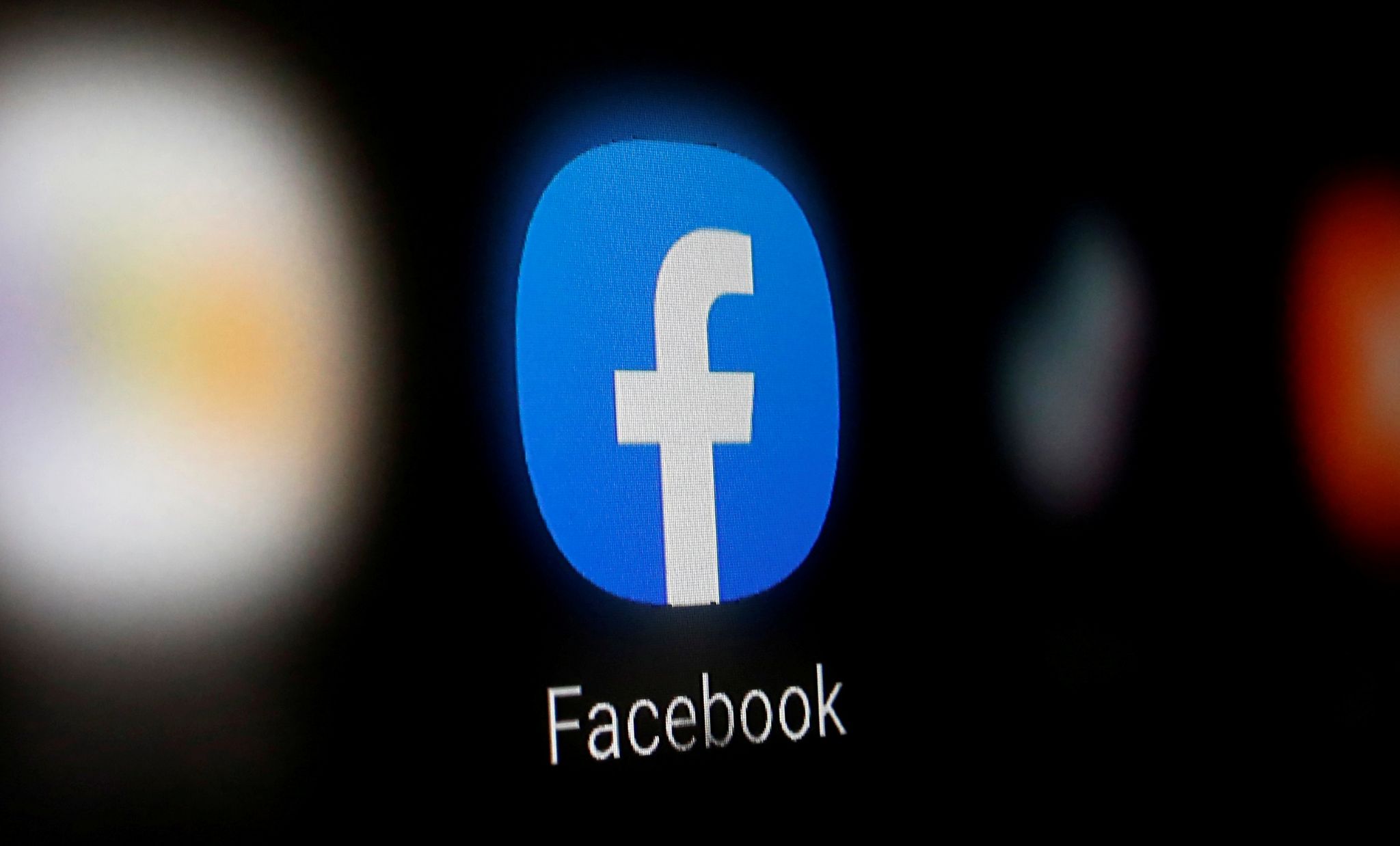 Twitter, who started testing this feature in June last year with a pop up "headlines don't tell the full story" with an accompanying rider "want to read before retweeting?" prompting users to read before sharing articles found out it recorded huge success as people opened articles 40 percent more often after seeing the prompt, and also people opening articles before retweeting increased by 33 percent within the first three months of this feature rolling out.
Also Read: Dangerous Malware Disguised as Android System Update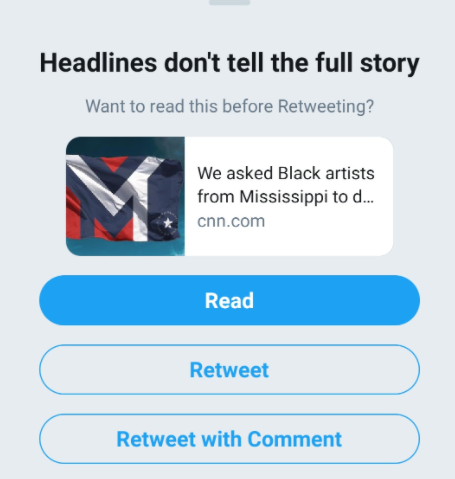 So it's no surprise that Facebook is following suit.
This is coming years after being criticised for not doing a lot to control the spread of misinformation on its platforms. In their defense, there have been several measures devised to curb this. You'd remember that sometime in November last year, Facebook released a Transparency Report, labelling 180 million pieces of misinformation related to the US election on its platform, and removing 265,000 pieces of content for breaking the company's rules against voter interference.
Also Read: Google Assistant Color Changes Suggest Android 12 Theming Support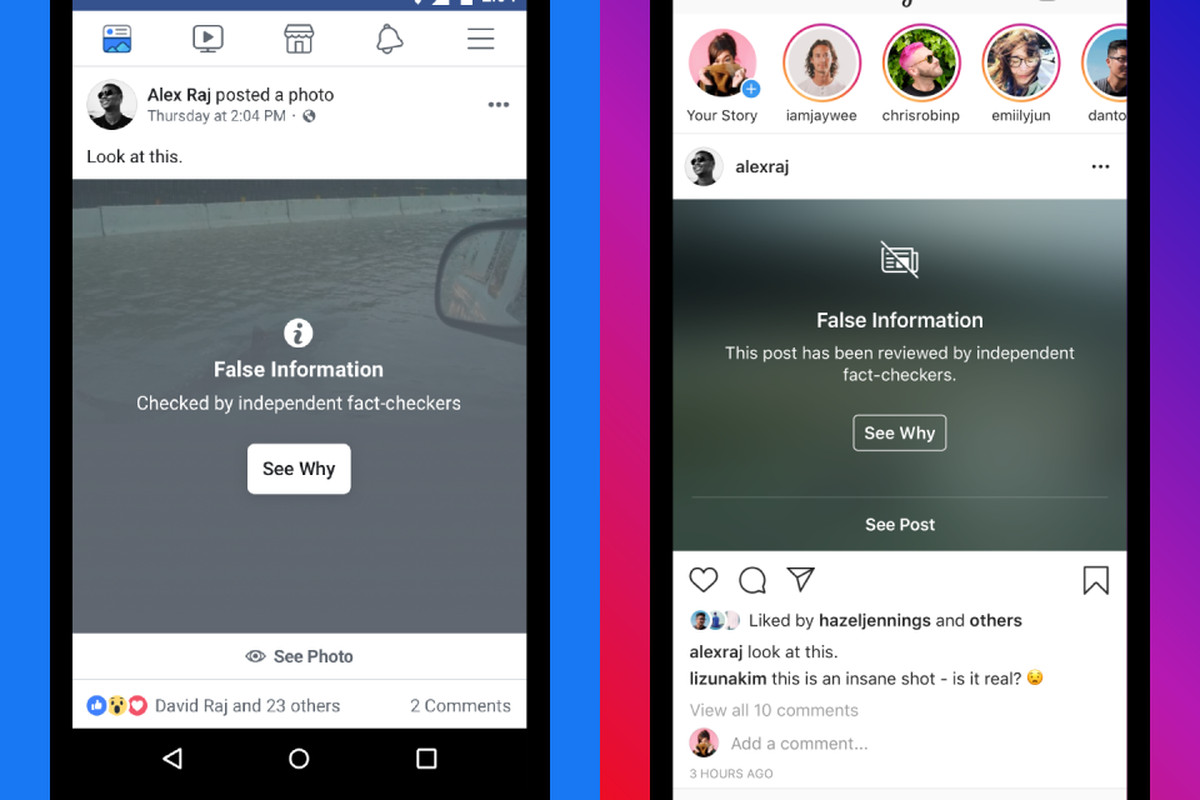 How Does it Work?
"You're about to share this article without opening it. Sharing articles without reading them may mean missing key facts."
Quite similar to Twitter's, the pop-up comes up when users try to share an article they haven't opened on Facebook before, urging them to read it first.
"Open Article"
Users can then choose to tap on the "Open Article" option to read before sharing. This will allow them to make more informed decisions. But there are questions as to how effective this measure is, because just like Twitter's option "Retweet", "Retweet with Comment" which allows users to continue with tweeting the piece without reading, the "Continue Sharing" option on Facebook does the same. Meaning, users can still share articles even without reading them anyways.
Bottom Line:
The new Facebook initiative is a long-awaited step in the right direction. Facebook finally started to combat misinformation spread. It includes new possibilities to get rid of bots and new pop-up alerts.
How does this affect you? Do you think this changes anything? What else can they try differently? Share your thoughts with us in the comments.