Today, there are many exciting hunting games, which fluctuate between hunting birds, deer, and others. But this game is not similar to any other game. In Monster Hunter, you will not be chasing animals but your prey will be a giant monster or prehistoric dinosaurs that will increase the fun of hunting and make you more excited.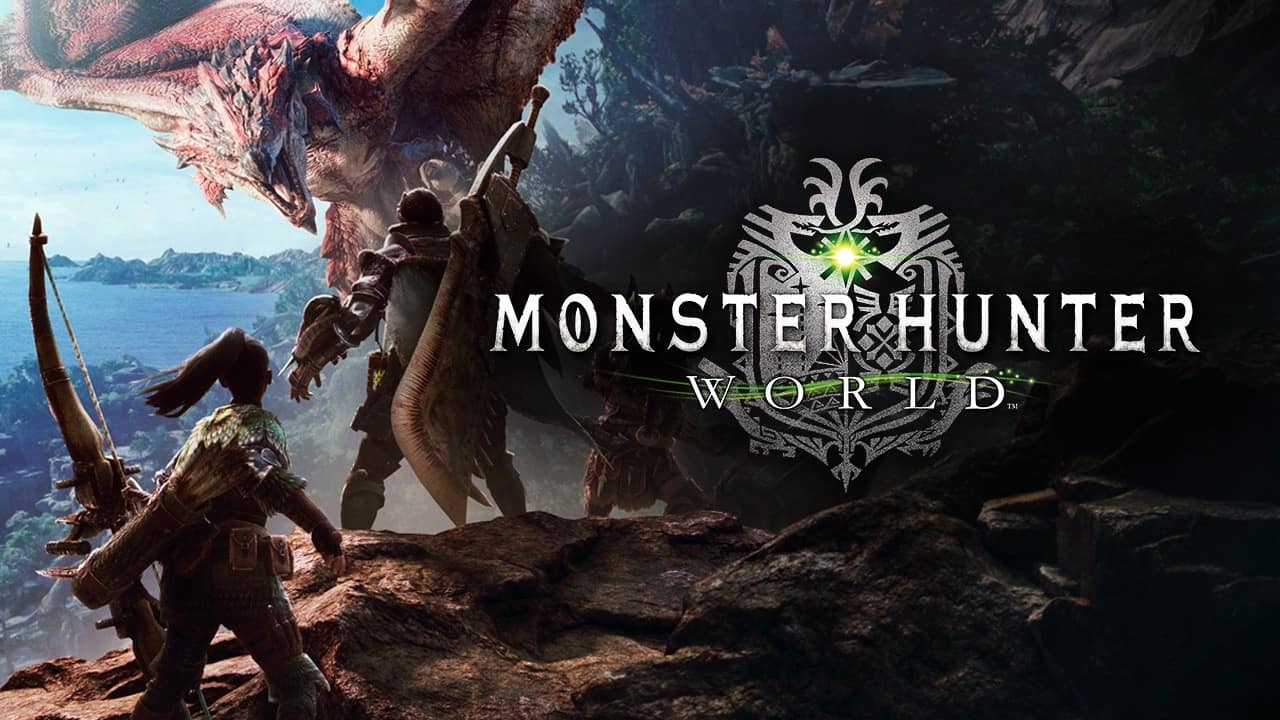 If you are a fan of hunting games, then you need to know about this great game and conquer its magical world, which will make you feel like you are on a magical hunting adventure where you can test your hunting skills by using many available weapons.
Monster hunting the game is a well-known series and has many previous editions with a huge fan base of players who love this type of game. It was developed by Capcom and it's an Action RPG game. It is one of the first hunting games in the world. It has set an example for many games that have begun to follow this gameplay. This game was released on PS4, Xbox, and PC.
---
How to play Monster Hunter

Monster hunting depends on a group of heroes who try to hunt the monster in an open world on a deserted island that contains all kinds of monsters even dinosaurs. The special thing about this edition is the events has a story. The events take place on a beautiful screenplay and include wonderful cinematic scenes.
In this edition, the game depends on the third-person sight. This means that you will see the character in front of you while moving around the island to kill the monsters. To eliminate the monsters you need weapons, which certainly exist in various types and shields to protect you from surrounding dangers. For every monster you kill, you will get rewards including the elements that will develop your weapons and shields. That is an important thing in this game to increase your power in order to eliminate the monsters, which become stronger as you progress. Even some monsters took hours and days to be eliminated.
The game is based on essential missions besides some small missions. You will find out your missions through the story as you move among the missions in the game.
The special thing about the game is your role as a player and your way of using the weapons and strategies to get rid of monsters. The company created every monster to be unique in the way it fights and its weak points so the audience will not be bored.
Besides, you have to change your technique of dealing with monsters frequently. Sometimes, there is a monster you can kill by direct fighting. and the other one you can kill only by thinking outside the box or by the special skills, you will earn while you gain experience and promote. Those skills you will use on the battlefield. The game is based on the fun of collecting and developing weapons to eliminate monsters as well as learning new fighting skills and trying new weapons.
The game has given you a place to try every weapon and its abilities and hardness as the weapon is exposed to be broken. You will have to fix your weapon if broken before you go into the battlefield to hunt the monsters. However, if you get used to a certain fighting technique you will find it hard to kill all monsters. Because the game offers an exciting fighting regime but it is hard. So, you will always have to renew your skills and fighting techniques in order to be able to kill all the monsters and finish the game.
The player needs around 60 hours (more or less) to finish the game depending on the style of every player.
---
Multiplayer Mode
There is a new special order that has been added recently to this game. While you are fighting a monster and you find it so hard, you can always call for help from your friends or another group of people randomly. They can enter the battlefield with you and eliminate this monster with you.
You can also be the hero and help them. Of course, it will not be for free. You and your friend will gain the experience points in the level besides the new features, weapons, and many rewards.
---
The Game map
The monster Hunter world consists of some main regions with some side characters you can talk to. There is a market with some shops and restaurants you can enter to buy your needs to develop your Armor, weapons, or take a break to go to the restaurant and have a meal.  You can also sell some things you do not need anymore to earn some money and spend it on the things you need. Besides, there is a zone for online players to gather, fight and talk together.
---
Is monster hunter worth trying?
Of course, it is. This game has amazing graphics as well as an amazing world that will attract you to spend hours exploring it.
Also Read: Is it Worth Buying Games on Google Play
The idea of the game is unique "hunting monsters". In most games, you play to reach the final boss or final monster. But in this game, all monsters are bosses. In addition, that is an advantage for the manufacturing company as it is a different idea.
The other special thing about this game is the depth of the weapons and shields. As it contains new elements continuously, every weapon has its own technique as if you are playing a new game every time you try a new weapon. On the contrary to the other games depend on a constant style of playing from the start until the end of the game. With all of those features added by Capcom to this game, it is worth playing and of course, you will have a good time.