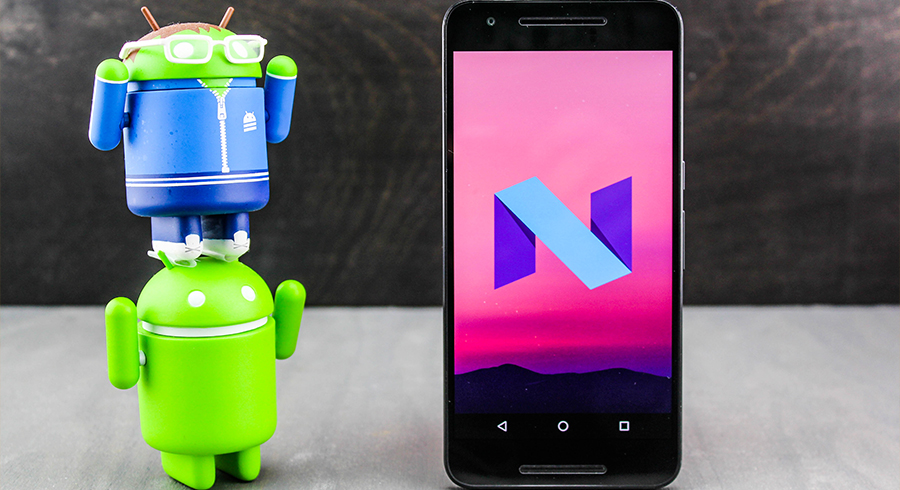 Need to know what Android 7.0 Nougat is? Don't worry. It's perfectly normal. The latest Android update is a big one and is quite different from its predecessors. There has been a lot of buzz in the tech world surrounding this release, but with so much information being thrown around, it can be nearly impossible to take it all in. That's why I'm providing this information to help guide you through the finer details of Android Nougat.
What's new in Android Nougat
The Android Nougat update is here, bringing some exciting new features. Here's what you need to know about the update!
First, Android Nougat is a huge update for users of all ages. With its newest release, Google has made some major improvements to key areas of the operating system, including:
Improved battery life
Android Nougat has improved battery life by making it easier for apps to access power-saving functions. It also allows users to control how often their phone or tablet checks for new notifications—so you can keep your device from draining power by constantly checking for new updates when you don't need them.
Better multitasking
When running multiple apps simultaneously, Android Nougat makes things easier by allowing users to switch between tasks more quickly than ever. In addition, app developers will now have access to a new "picture-in-picture" mode that allows them to display small windows inside other apps when they're working on something else simultaneously (like watching videos while working on spreadsheets).
Improved notifications
With this latest update comes better control over how apps show notifications on your screen (which should lead to less clutter across your device).
Android Nougat Features
If you have yet to hear, Android 7.0 Nougat launched last week. This new version of the Android operating system is packed with features that make using your phone even more convenient and fun! Here's a look at some of our favorite new features in Android Nougat:
Multi-Window Support:
With Multi-Window support, you can now open apps side-by-side on your device. You can watch a movie while browsing the web or check your email while playing an online game. It's super convenient for multitasking!
Direct Reply Notifications:
You can now reply directly to notifications with Direct Reply notifications on Android Nougat. Just swipe down from any notification and tap "Reply." You'll be able to respond quickly and easily without having to open the app first.
Quick Settings UI Tiles:
The Quick Settings UI tiles have been redesigned in Android Nougat to make them easier to use! You can customize which settings you see by long pressing a tile and dragging them around. You can also add new tiles by holding down on one of your current tiles and choosing "Edit."
Android Nougat FAQ
Q: How do I install Android Nougat on my device?
A: Visit this page to find out whether your device supports Android Nougat and how to install it.
Q: When will my phone get Android Nougat?
A: Check this website for more information on when your phone will receive the update.
Q: How do I update my device to Android Nougat?
A: Once your device has received the software update, you'll see a notification on your phone. You can also check manually by going to Settings > About phone > System Updates > Check for Updates. If you don't see the update, you may need to wait a few days before trying again. If you don't want to wait for the update, you can download the files from Google's website and manually install them on your device.
Q: How much storage does Android Nougat take up?
A: Android Nougat takes up about 1GB of storage space if your device runs Marshmallow. The size varies depending on how much space is already being used on your phone or tablet: if there's little room left, it will take up more space than it would if there was plenty of free space available.
Conclusion
Android 7.0 Nougat is here. It comes with many new features, improvements, and enhancements that can help you get the most out of your Android device and eliminate the annoyances in the previous versions. While this is a bump from Marshmallow, it introduces new features and a. It improves the overall performance of your device and ensures a better experience.