The new Android 12 update will be rolled out soon to Android devices. Several OEMs have already announced which of their devices will get the update and Xiaomi is one of them. The company has confirmed that its latest Xiaomi phone, the Mi Mix 3, won't be getting the latest software update. So what other Xiaomi smartphones can we expect to see in this list? Let's find out!
Surely everyone with Android is expecting when Android 12 will finally arrive as it comes with some amazing features.
Xiaomi Company has been enriching us lately with their beautiful phones which are cheap compared to others. Unfortunately, we will not see Android 12 on some of them, as they are not able to support the functions that Android 12 requires and therefore will remain on older versions.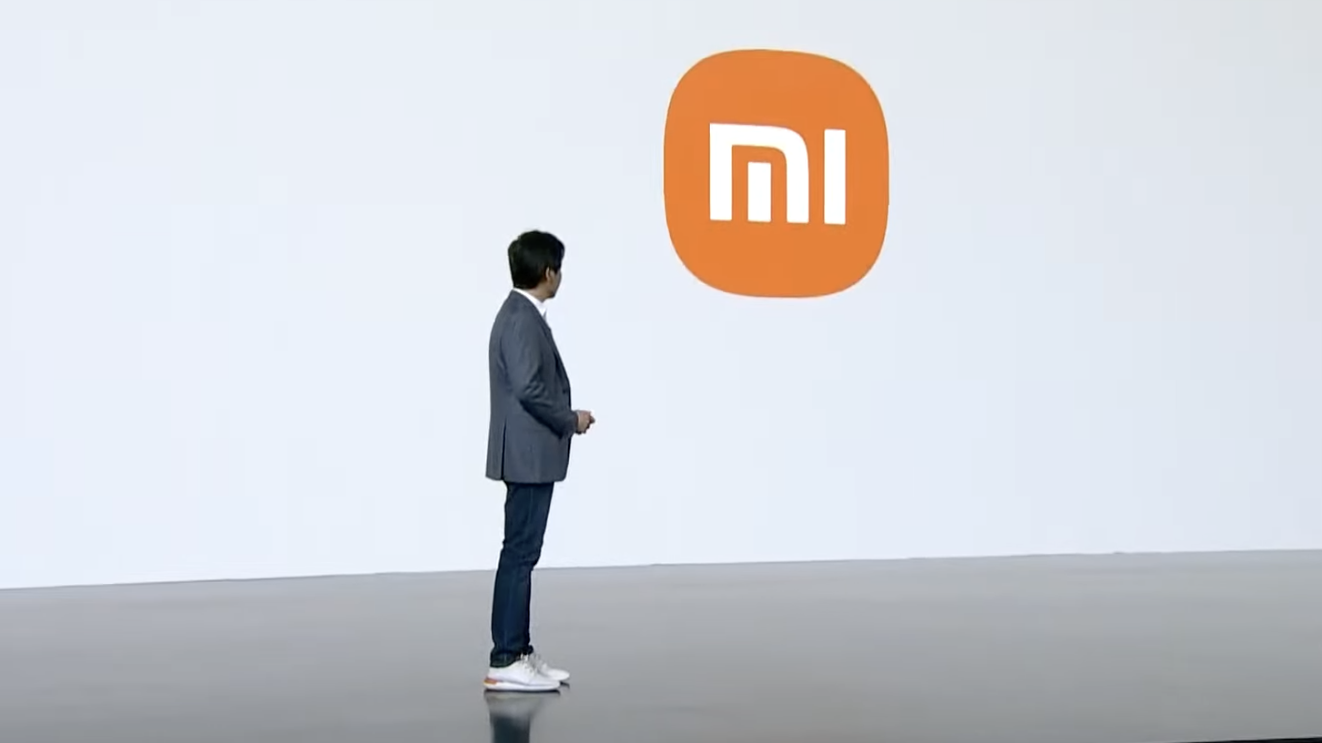 Also Read: History Of Xiaomi Company
This is also because Xiaomi adds the XIUI 13 extension to it, and therefore it is not exactly certain whether the phones will be updated on the same days. Many people are afraid that their phone will not be upgraded but don't worry, Xiaomi will come up with a solution because they care about how customers look at the phone.
Here is a list of Xiaomi phones that will no longer reach Android 12:
Mi 9 /SE/LITE
Mi 9T/9T Pro
Mi CC9/CC9 Pro
Mi Note 10/Note 10 Pro
Redmi Note 8/8T/8 Pro
Redmi 9 Prime
Redmi 9/9A/9AT/9C/9i
Redmi K20/K20 Pro/K20 Premium
POCO M2/M2 Reloaded
POCO C3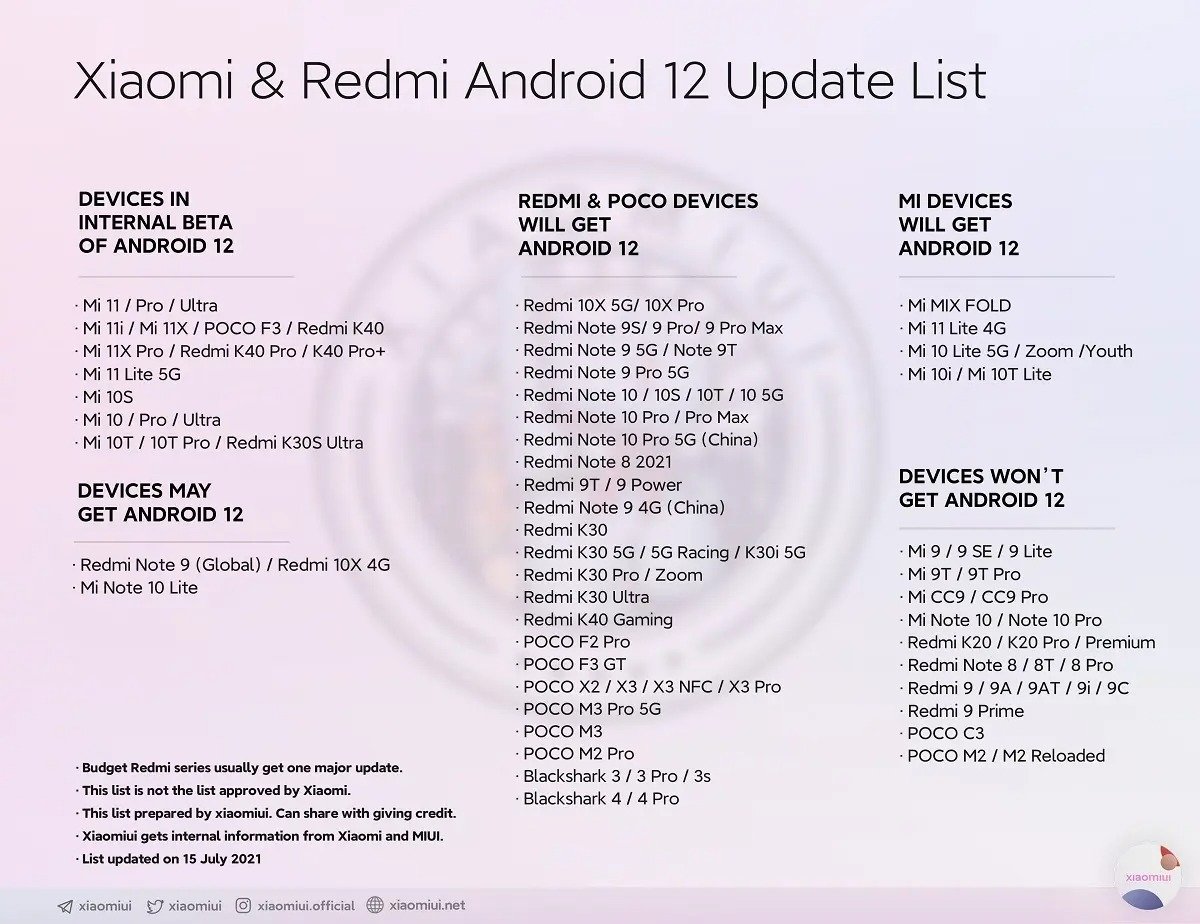 If your phone does not appear in the list, it is most likely that an update will be installed on your phone. However, there are some for which various problems are still being solved and it is not entirely certain whether Android 12 will still work on them.
It will definitely take some time before Android 12 arrives and maybe we will see the release of other phones that will not support Android 12. But if you want your phone to have it, get a brand new phone that was released only recently.
Also Read: 6 Dope Things You Can't Do With Android 11 But Can With 12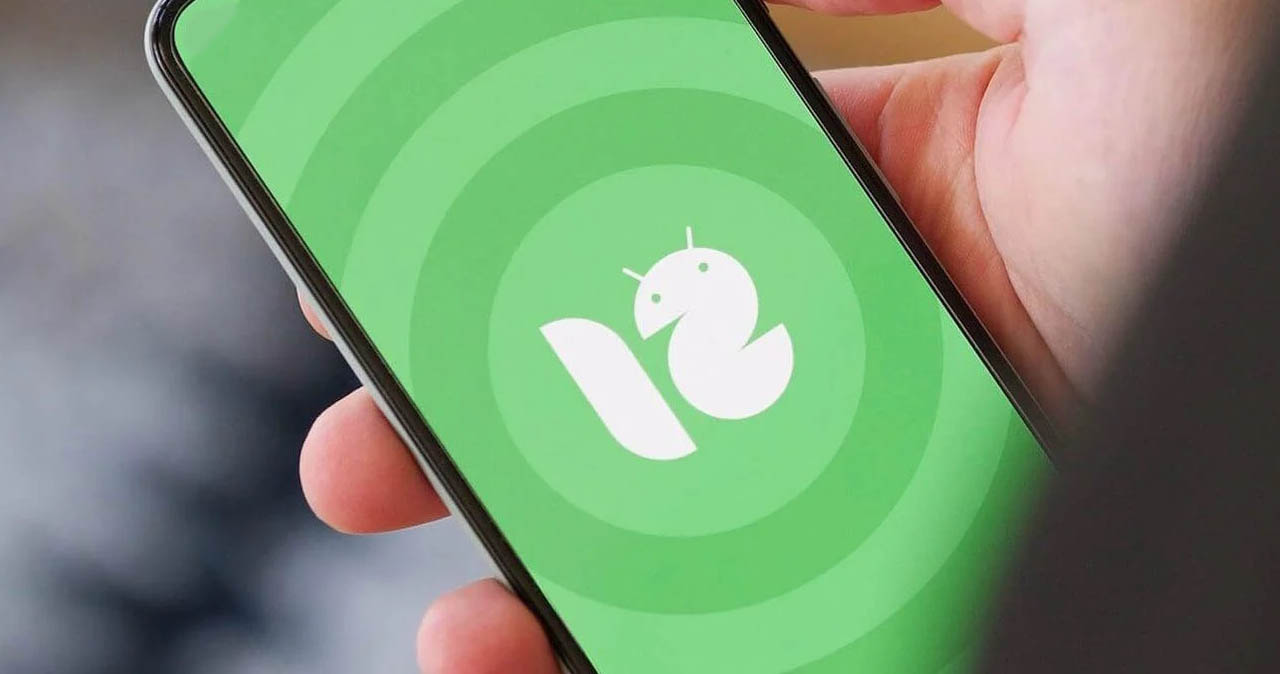 So be careful if there are any new posts from Xiaomi and also if your phone did not appear on the list of phones that Android 12 does not support. In addition, Xiaomi is likely to deploy the new version of MIUI on an older version of Android as well, so it is not certain whether all devices will receive Android 12 together with MIUI 13.
Bottom Line:
Xiaomi phones are on the rise. However, with Android 12 coming up soon, some of these amazing devices will be left behind. If your Xiaomi phone does not support the Android 12 update, you do not have to upgrade your phone immediately, as the phones will work on older versions with just as good an update as there is. Phones and their technology are moving very fast, so it is never certain which phone will not support the next update.
Also Read: The Most Durable Phones